News
July 11, 2023
Hamed's work was written up in a press release from the Duke Pratt School of Engineering! He created a gravity-powered microfluidic device that can control how droplets move and interact without any outside power. Great stuff! Read more here: https://pratt.duke.edu/about/news/gravity-power-device
June 20, 2023
The lab had a fantastic time at our departmental retreat, and more than a few congratulations are in order!
Congrats to Anya for winning the BME Department Outstanding Departmental Service Award for four years of leadership in the BME PhD Peer Mentoring program! The peer mentoring program has been an integral part of the department, connecting older PhD students with newbies to help them navigate the ins and outs of our PhD program!
Plus, congrats to Zach for winning an Outstanding Teaching Assistant award and 3rd place at the poster competition!
Plus, congrats to Jonathan for probably not missing his spikeball serve!
March 23, 2023
Huge news from the entrepreneurial side of the Chilkoti lab: Isolere, a company founded in 2017 by Tosh, Kelli Luginbuhl, who recieved her PhD in the Chilkoti lab, and Joe McMahon, partner at Bioventure Partners, has been acquired by Donaldson Company, a global maker of filtration products. Isolere harnesses the power of protein phase separation to purify gene therapy vectors at yeilds significantly higher than the current standard. Congrats to Tosh, Kelli, Joe, and the rest of Isolere, including CSO Mike Dzuricky, who also got his PhD in the Chilkoti lab!
Read about the whole history of Isolere here: https://otc.duke.edu/news/isolere-bio-inside-the-journey-of-a-duke-biotech-start-up/
Official press release from Donaldson: https://www.donaldson.com/en-us/news/donaldson-acquires-isolere/
October 21, 2022
Congrats to Jeff Schaal, Garrett Kelly, Soumen Saha, Josh Milligan, Samagya Banskota, and Xinghai Li on their newest publication in Nature Biomedical Engineering! Jeff et al. attached a radioactive nuclide to ELPs to create an injectable "depot" that slowly irradiates pancreatic cancer. This radioactive depot, combined with paclitaxel, a potent anti-cancer drug, is able to essentially dissolve tumors in a mouse model! Read more in the newest press release from Duke Biomedical Engineering: "Gel-Like, Radioactive Implant Obliterates Pancreatic Cancer in Mice".
October 20, 2022
A HUGE congratulations to Tosh on winning 2022 Outstanding Postdoc mentor at Duke! 
From the press release: "A current postdoc wrote: When I met Tosh as a graduate student, I already had a postdoc position at another university and was determined to go there. However, Tosh's energy and his willingness to listen to my thoughts persuaded me to come to Duke. He allowed me to pursue various directions based on my interests. When I applied for the K99, Tosh put huge effort into my training plan. HE REALLY CARES! That is the best thing about him as a mentor."
https://postdoc.duke.edu/duke-postdoctoral-awards/outstanding-postdoc-mentor-duke-hall-fame
April 30, 2022
Chilkoti lab had a great time at BME retreat, and we ~swept~ the end-of-the-year BME awards (and the social hours, of course)!
Congratulations to:
Anya on winning best poster at retreat! Data: exemplary. Style: tasteful. Color Palette: 4. 
Josh on receiving recognition for Service to the BME Department! Designing and printing New Student Handbook: $.10/page. New students hitting the ground running: priceless. 
Zach on his Honorable Mention for the Outstanding Teaching Assistant Award! Preparing assignments for Intro to Biomedical Data Science: install.packages("how_to_use_R"). Winning an award: print("Well Deserved!").
April 4, 2022
A huge congratulations to our NSF Graduate Research Fellowships Program (GRFP) winners Simone Wall, Zach Quinn, and Rhett Britton! 
Simone's proposal was on "Simultaneous determination of SARS-CoV-2 infection and strain by highly specific antibody fragments"
Zach's proposal was on "Development of a nanobody-based, multiplexed point of care diagnostic test for specific detection of Dengue, yellow fever, and West Nile Virus."
Rhett's proposal was on "Bioengineered Multivalent Nanobodies for Highly Sensitive Point-of-Care Diagnostics"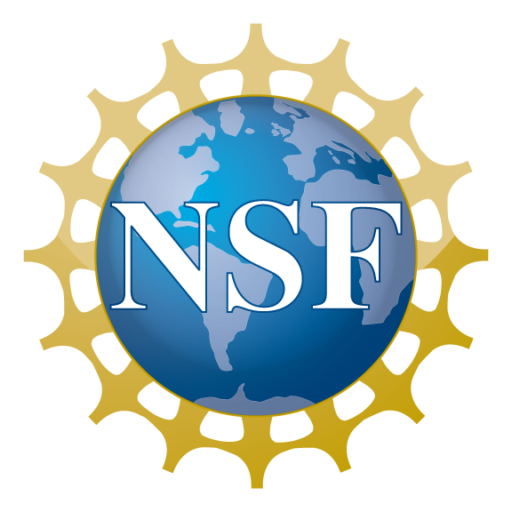 October 10, 2021
A huge congratulations to graduate student Anya Varanko, now Anya Varanko Barth, on her and Brad's marriage! Now they really can have their cake and eat it too. Looking sharp!
October 9, 2021
Undergraduate Ethan Ong and Grad Student Dan Shapiro competed in the Nat Greene's Revenge Sprint Triathlon this weekend! Ethan finished in 28th with a time of 1:22:33 and Dan finished in 33rd with a time of 1:24:17. Congratulations to both!
August 15, 2021
The dominance of the X chromosome in the Chilkoti lab continues! Congratulations to Dr. Cassio Fontes and his wife, Ruby, on announcing their upcoming daughter, Vivienne! We are all so excited to meet you this fall!
July 23, 2021
A hearty congratulations from the lab to Dr. Soumen Saha on his announcement that his wife Pritha and he are expecting a daughter in early November! This is the 3rd girl to be born to the lab in a row - there must be something in the water on the 3rd floor of FCIEMAS. Wishing you all the best, Soumen and Pritha! 
July 8, 2021
Congratulations to Dr. Imran Ozer on her defense! In her thesis, "Stealth Polymer Conjugates of Biologics", she adds a new dimension to PEGylation by creating an injectable non-immunogenic PEG-like polymer conjugate that forms a drug depot under the skin and enables sustained delivery of a peptide drug
June 25, 2021
The Chilkoti lab came together to celebrate the first birthday of Daria and Nikita's daughter, Nika! A sunny June day with good lab vibes all around.
Pages